We had a great time meeting some very interesting animals. We learnt so much about them and how they live. I think we all liked Geoff the snake best!
Click here to view our Curriculum Overview
Botanical Gardens
We went on an amazing trip to the Botanical Gardens. It was our first big trip. We learnt so much about plants, trees and birds and saw some beautiful flowers. The weather was very sunny so we even got to play on the really big playground.
"I learnt so much about plants and how they grow on our trip" - Hannah
"I loved the trip, it was fun" - Usman
"I saw lots of plants" - Yusuf
"I know that oranges come from trees now because we saw it" - Fatimah
Science week
We completed lots of different science experiments. We investigated if we could mix oil and water, building different towers and how a balloon can stick to the wall if we rub it on our hair.
Achieveosaurus
We have launched a way of assessing our own learning. We have three Achieveosaurs in Nursery, Tryatops, Thinkodocus and Explorodon. It was very exciting, we found some big footsteps and followed them all the way to the big hall where we met our new dinosaur friends. We will be getting a certificate if we use one of these skills in our learning.
We're Going on a Bear Hunt
Look at our amazing story maps for our Talk 4 Writing story We're Going on a Bear Hunt. We have got to know this story really well and love doing the actions. These are some of our very first story maps!
Reading workshop
Friday 27th January 2017
9am in the community room
Forest School
We wrapped up warm and went on an exciting adventure into our forest school to look at the frost and ice. We went through tunnels of trees and saw lots of exciting things. We even found a home for Oliver the Owl.
We had so much fun on our story hunt with Freshwater Theater this week. We found lots of exciting objects that helped us to learn new Nursery Rhymes and build our own amazing story at the end.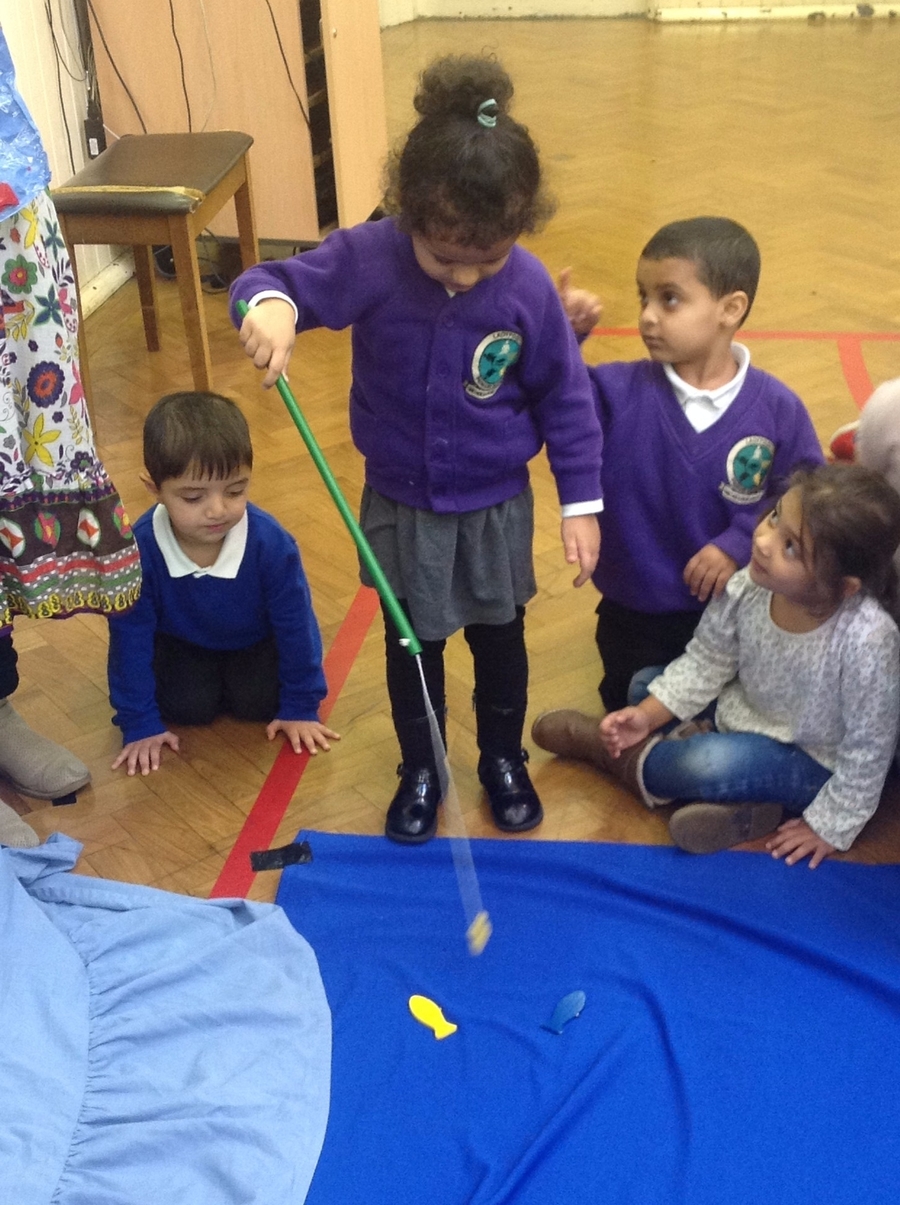 Nursery
The children at Ladypool love coming to Nursery everyday! Watch our video to see how much fun we have and our learning experiences both indoors and outdoors!
Watch this space for more photos of all the exciting things we have been doing and learning over the last year with topics such as Myself, Minibeasts and Africa!
Autumn term 1 curriculum newsletter