Year 5
Our Autumn 2018 Curriculum Overview
Shakespeare Birthplace Trust
To commemorate the 400th anniversary of William Shakespeare's death, the Department for Education teamed up with the Shakespeare Birthplace Trust to offer a superb opportunity to school children within the Midlands region. They have funded a project whereby a small group of children would be trained and would work in two of the properties as tour guides while three entire year groups took part in an educational visit. Our school was fortunate enough to be chosen to take part and, last week, thirty two children from year 5 were taken to Stratford-Upon-Avon to visit the Birthplace and New Place, where they learned lots of information and took part in some hands-on activities including writing with a quill and making wax seals.
Then, yesterday, all of the children from years 4, 5 and 6 travelled to Stratford-Upon-Avon and got to take part in a visit, learning all about William Shakespeare - how he lived, where he lived, some of the plays he wrote - while the small group of year 5 children acted as their tour guides. Not only were children from our school visiting but there were also children from other schools, including a large group from a French school, and members of the public from all over the world.
The year 5 tour guides received wonderful feedback about their confidence and knowledge, and they, along with the rest of the Ladypool children, were wonderful ambassadors for the school.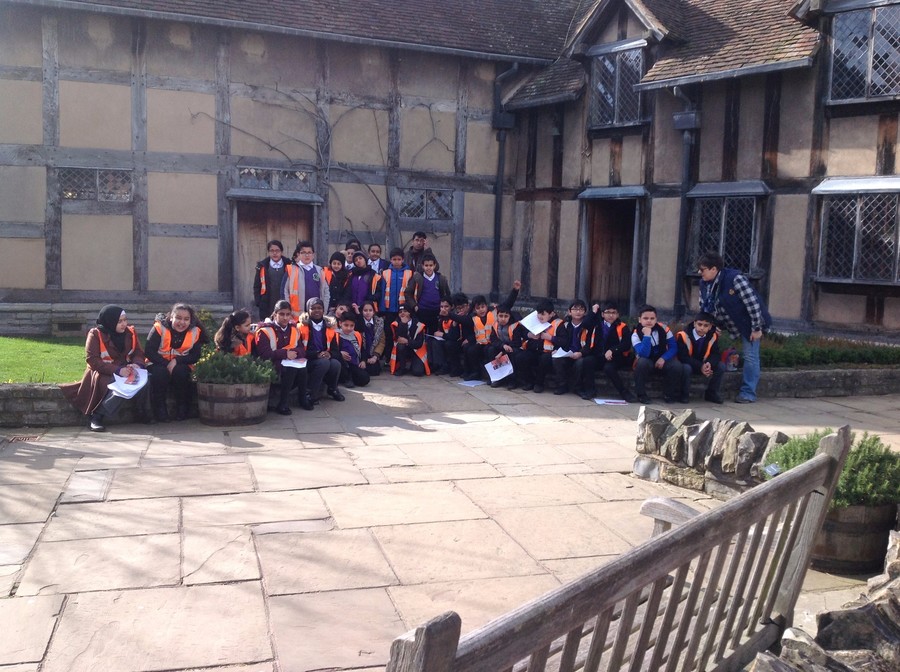 Year 5 spent the first half term enjoying a topic Called Pharaohs where we learned all about Ancient Egypt - its culture, society, religion, and history. We were lucky enough to visit the Birmingham Museum and Art Gallery to see some Egyptian artefacts. We even saw a real mummy!
As part of the school's RE curriculum, Year 5 went on an educational visit to Singers Hill Synagogue, home to the Birmingham Hebrew Congregation. The children spent the morning learning all about Jewish beliefs, customs, and the Synagogue itself.