News and Events
Here you can find out about all the interesting things that have been happening at Ladypool Primary School.
Spring term 2020 - exciting opportuntitIes
This term we are welcoming a number of visitors to the school as we take part in a range of projects which enrich and deepen our children's understanding and learning These include our weekly visits from the music service, The Play House Theatre in Education Company, The University of Birmingham, Birmingham Royal Ballet, King Edwards School Outreach as well as our visitors who help bring out topics to life and engage us in our assemblies. We also have many educational visits planned including Nursery visiting the City Farm, Year 2 visiting Tamworth Castle, Year 4 visiting Lunt Fort and Year 5 participating in a DfE funded Guiding project in association with the Shakespeare Birthplace Trust at Mary Arden's Farm. Children are also representing the school in maths and science competitions and at inter school sporting events Mr Rabone has even arranged for a selection of bikes to be delivered to school!
'DaUghters of invention' engineering project
Year 4 have been working with Birmingham University Engineering Department and The Play House on a bio mechanics and drama project funded by Think Tank and other science awards Both classes had 3 half day workshops where they met a character who was a footballer preparing for the Olympics but had injured her leg in a bad tackle They along with the students from UoB and another performer work out ways to make a structure that would support her leg whilst giving her enough movement. During the drama they go back in time and meet Sarah Guppy a Birmingham born Engineer and Inventor who worked out how to build safer, stronger bridges and who's ideas were used by IK Brunel and Thomas Telford. Both teachers and children found the workshops inspiring and enjoyed the active participation and testing their own ideas out. They were due to go to the University to mark the end of the project and share their findings with another school and the engineers however due to the outbreak of Covid19 this has been cancelled.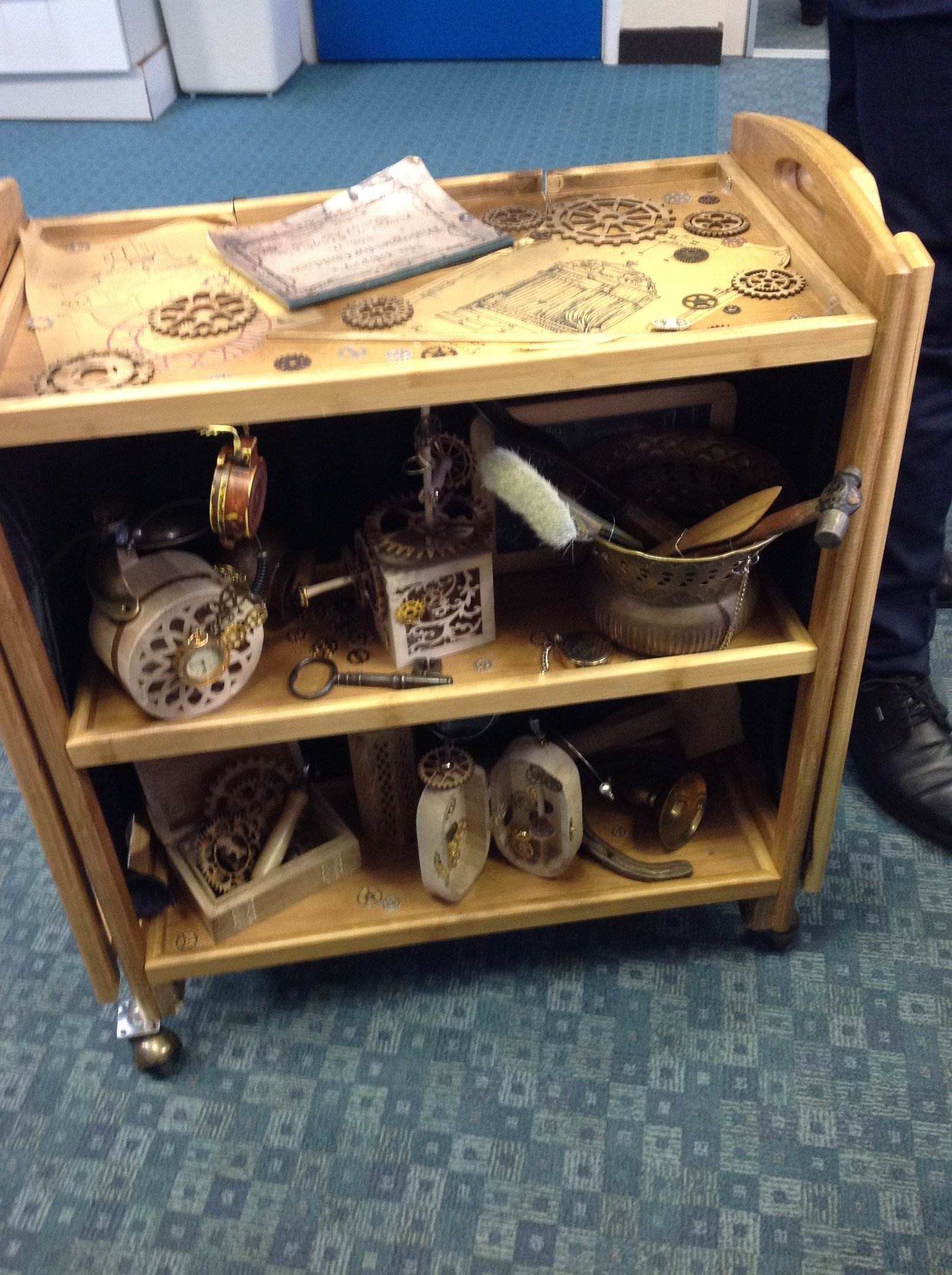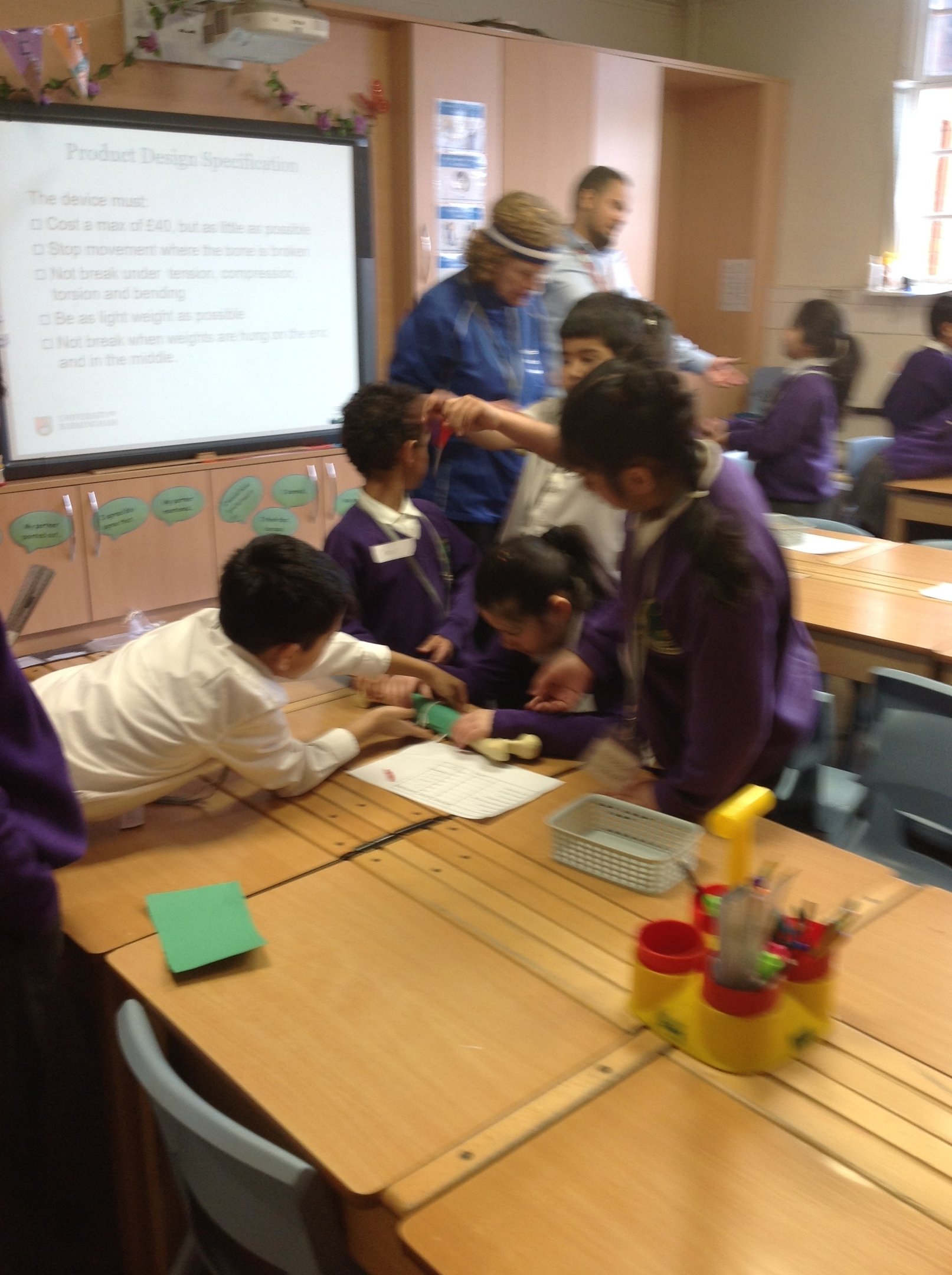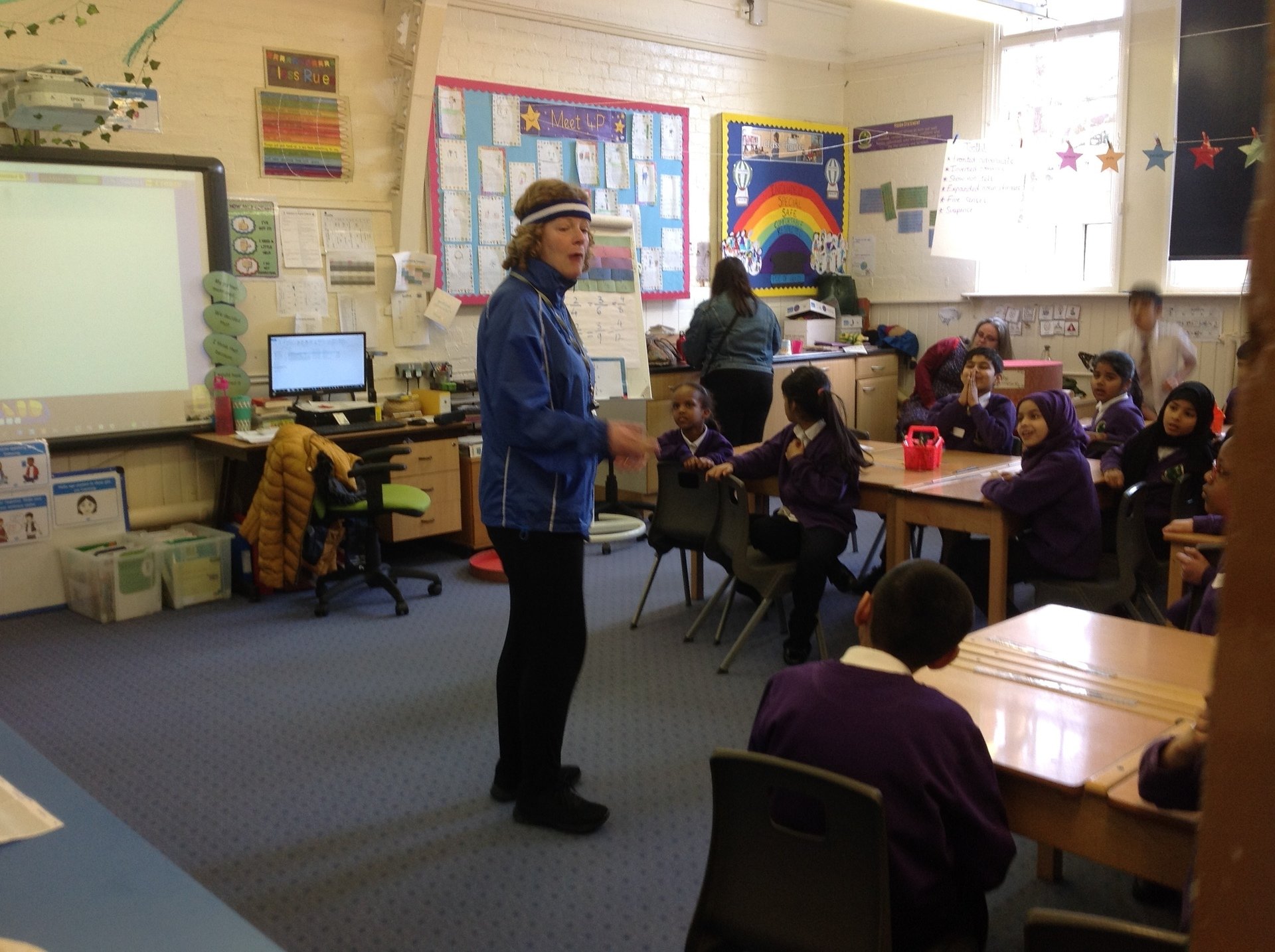 Birmingham royal ballet visit ladypool
Year 1 had an exciting morning being trained by members of Birmingham Royal Ballet They took part in a special workshop designed to spot and support potential talent, part of the Dance Track development programme . Eleven children were identified and offered the opportunity to participate in a further workshop at BRB's hub in the city centre. This is the 6th time that the school has participated in Dance Track as part of our school ethos to give children the chance to 'be the best that they can be' and a number of children have as a result received free ballet lessons from some of the best dance teachers in the country We look forward to some of these children continuing to develop as part of this initiative for many years to come and maybe one day we will see a former Ladypool child on the stage at the Hippodrome.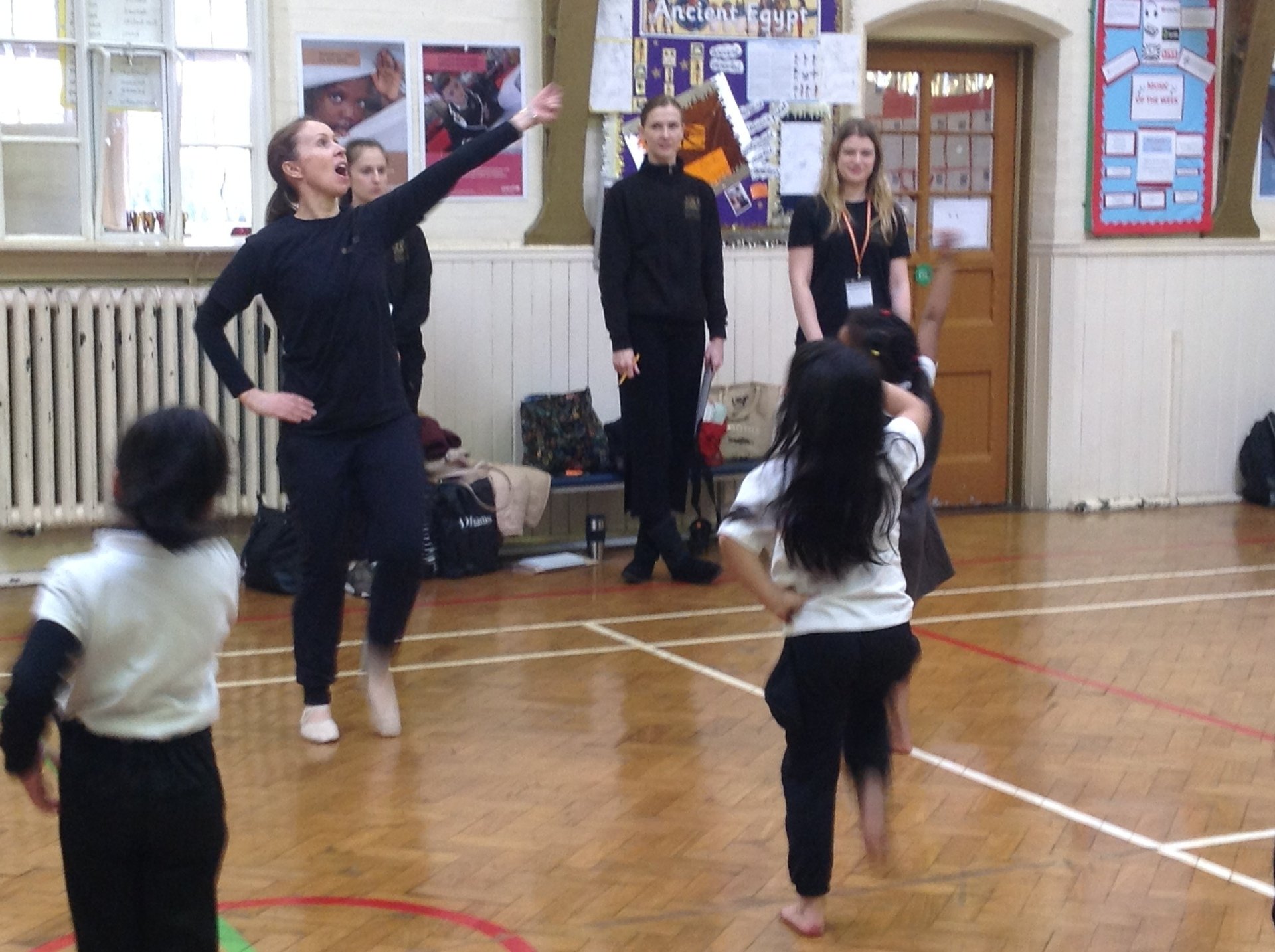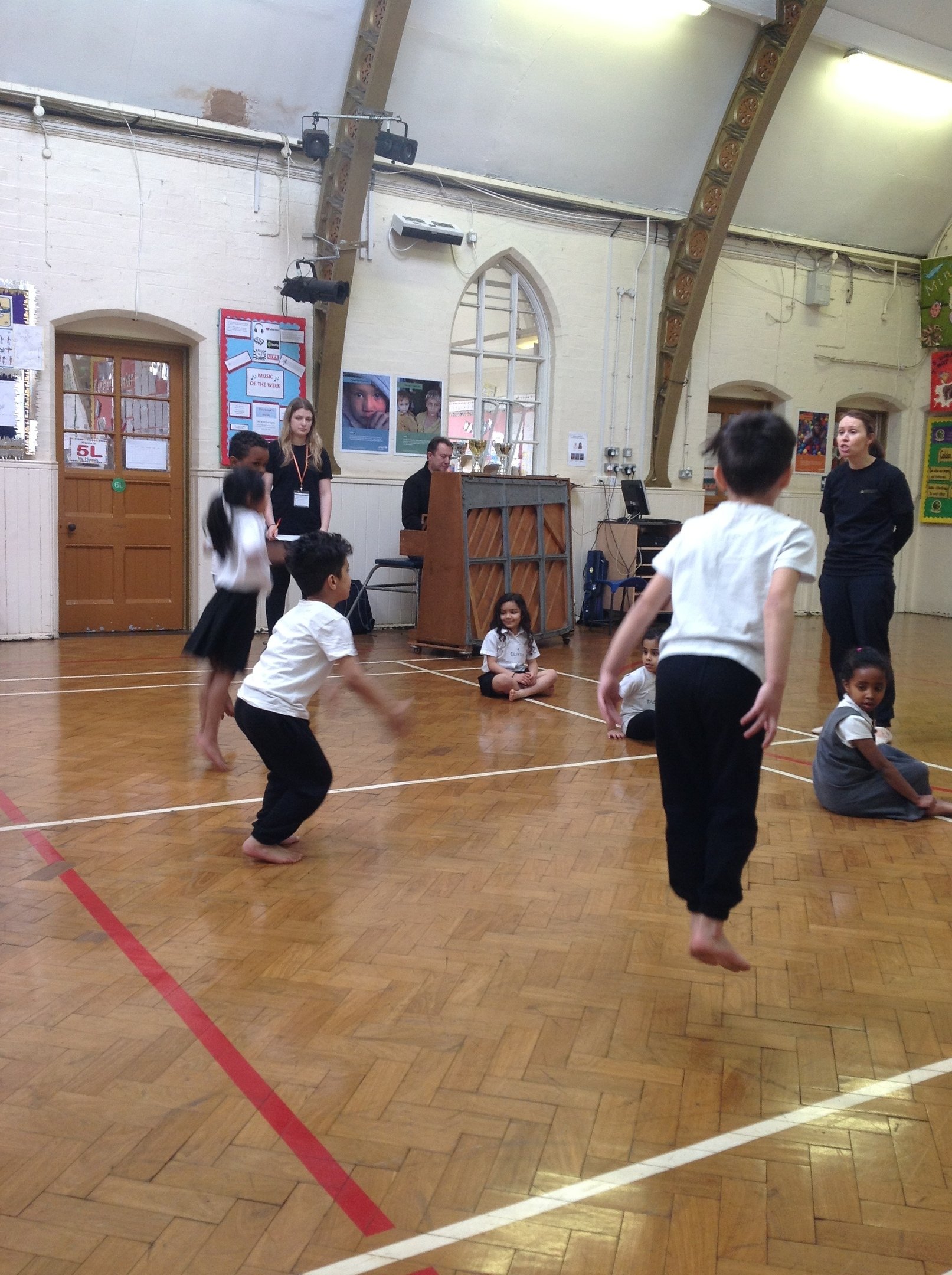 Music @Ladypool - spring 2020
Music is very important at Ladypool and we are committed to all children getting the opportunity to both play and experience a range of music. We ensure children get a chance to hear and see professional musicians from a range of genres, styles and cultures and to understand more about live and recorded music. This term 'Music of The Week' is 'music from different cultures and eras' (Spring1) and 'songs for different purposes' (Spring 2) and which is shared with children both in class and assemblies.
Reception had a drumming workshop where they learned how to play a range of untuned instruments. they then had the opportunity to continue exploring this practically in class as they learned about drumming and other music during their topic looking at a range of countries in Africa.
Year 1 and 3 worked with a professional musician to use a range of instruments to create theme tunes for their creative curriculum topics 'Bright Lights Big City' & 'Heros and Villains'.
3P have been learning to play the recorder this term with Mrs Miller leading the way! (see photos). They have also been developing their technical composition skills using purple mash to create their own music in ICT.
Following on from their 'Playlist' topic and Gamelin workshop last term Year 4 have continued to develop their music knowledge with their weekly Violin and Cello lessons and have now, following their successful performances at the Christmas music concert, had the opportunity to take their instruments home. Keep practicing Year 4!
Year 5 have been finding out about music in Tudor and Elizabethan times and were surprised to discover that King Henry VIII was a keen recorder player.
Our violin and cello electives are working towards their music medals with their tutors and are developing their musicianship.
Our choir meets weekly and will be performing at Christchuch Primary school at the end of March as part of a choir exchange. This term we have been learning 'Candyman' from Charlie and the Chocolate Factory, 'We've all got Rights' (unicef song) and 'Reach out your hand' (sign2sing)
The whole school came together to raise funds for Sign Health by learning to sign and sing 'Reach Out Your Hand'.
.bham.sch.uk MUSIC DAY - Friday 17th May
Today the whole school enjoyed the music of a professional string quartet from the Birmmgham Music Service During the 30 minute performance we not only heard a range of music including Johannes Strauss's Pizzicato Polka and The Dance of the Sugar Plum Fairy from the Nutcracker Ballet but we also found out more about the instruments and playing as a quartet. One of the pieces was called Fiddles on Fire which involved the violin and violas playing very fast and another was a very popular tune 'Bohemian Rhapsody' The children were surprised and delighted to find that our school song 'A Million Dreams' (From The Greatest Showman) was played and this got perhaps the biggest round of applause This term our music of the week has been film scores and this piece fitted in perfectly Thank you Services for Education, we hope that you will come again .
Ladypool primary wins kIng edward school science quiz 2019!
We are delighted to announce that our Year 5 team entered the KES inter-school competition and beat 10 other schools to win the overall competition on a tie breaker. Our four students had already won the Ladypool Science Week Quiz and really enjoyed competing against the other schools. We are proud of all our children who represent the school in different activities but this was the first Science Quiz that KES had run and we are delighted that our team were able to adapt to the new surroundings and apply themselves to an unfamiliar set of tasks well done to them all!
Sign2Sing Event: Wednesday 6th February 2019
Over the past few weeks we have been working with Nicky Maloney to learn to sign 'The Greatest Day' by Take That in British Sign Language. On Wednesday we came together as a whole school and did a sponsored sign to raise money for Sign Health, a charity which supports deaf and hearing impaired children both in the UK and abroad. This is the fourth time we have taken part in this event and this year we have raised over £140!
We are delighted to share our Music Mark certificate for this year.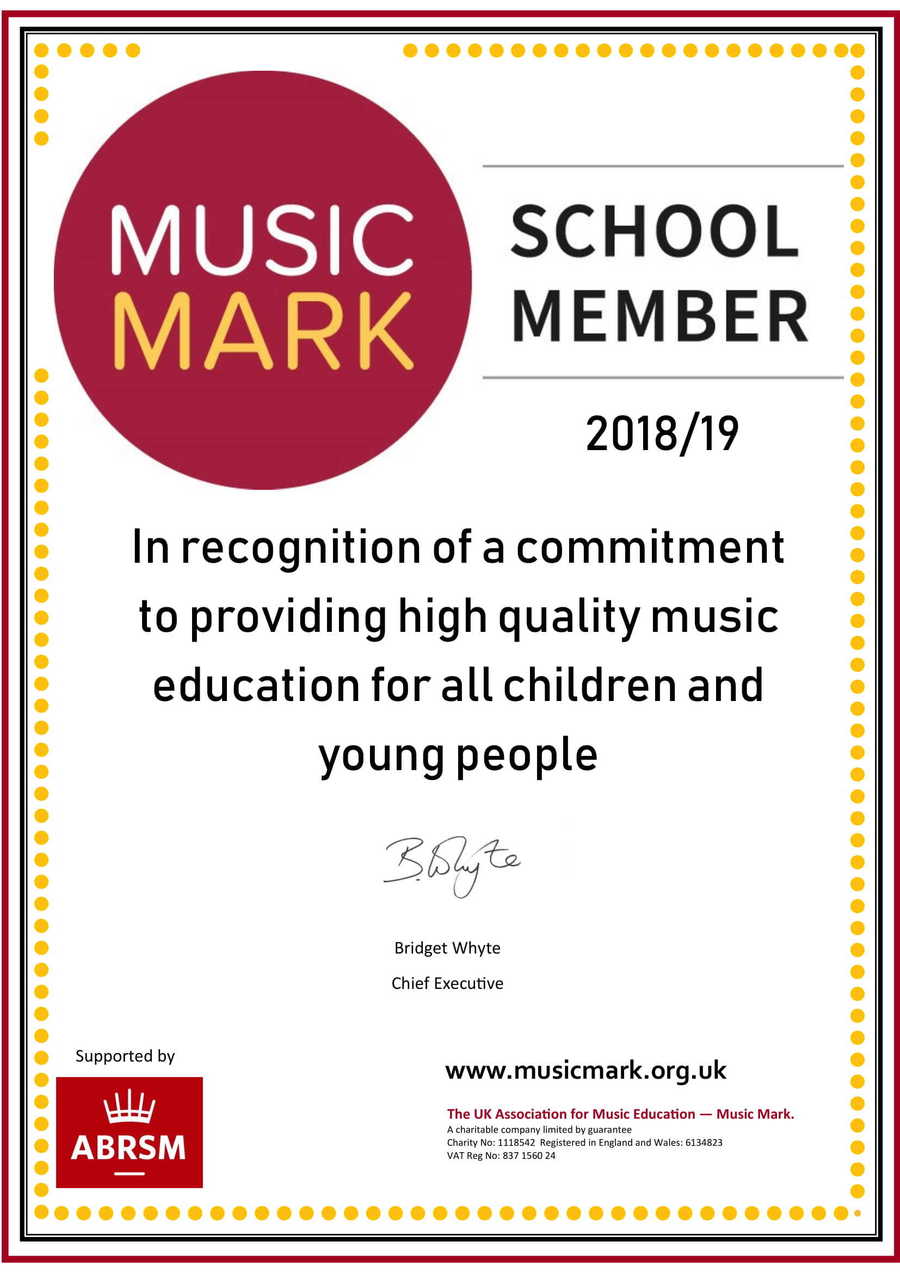 We are in the Parliamentary review!
Performing Matilda at Birmingham Hippodrome
On the 11th July we took part in an Arts Connect Festival alongside other primary schools.
Each school took part in a number of workshops run by Hippodrome staff and developed a 10 minute piece of theatre based on one of Roald Dahl's stories. We chose Matilda as it was also being performed on the main stage. The day began with a tour of the theatre itself - we even go to sit in the Royal Box! The children then took part in a drama activity before having their dress rehearsal in the Patrick Centre. After a short break the 4 schools performed their pieces to each other before heading back to school, having had the opportunity to perform in one of our city's biggest theatres. It was a wonderful experience which will stay in the children's memories for many years to come.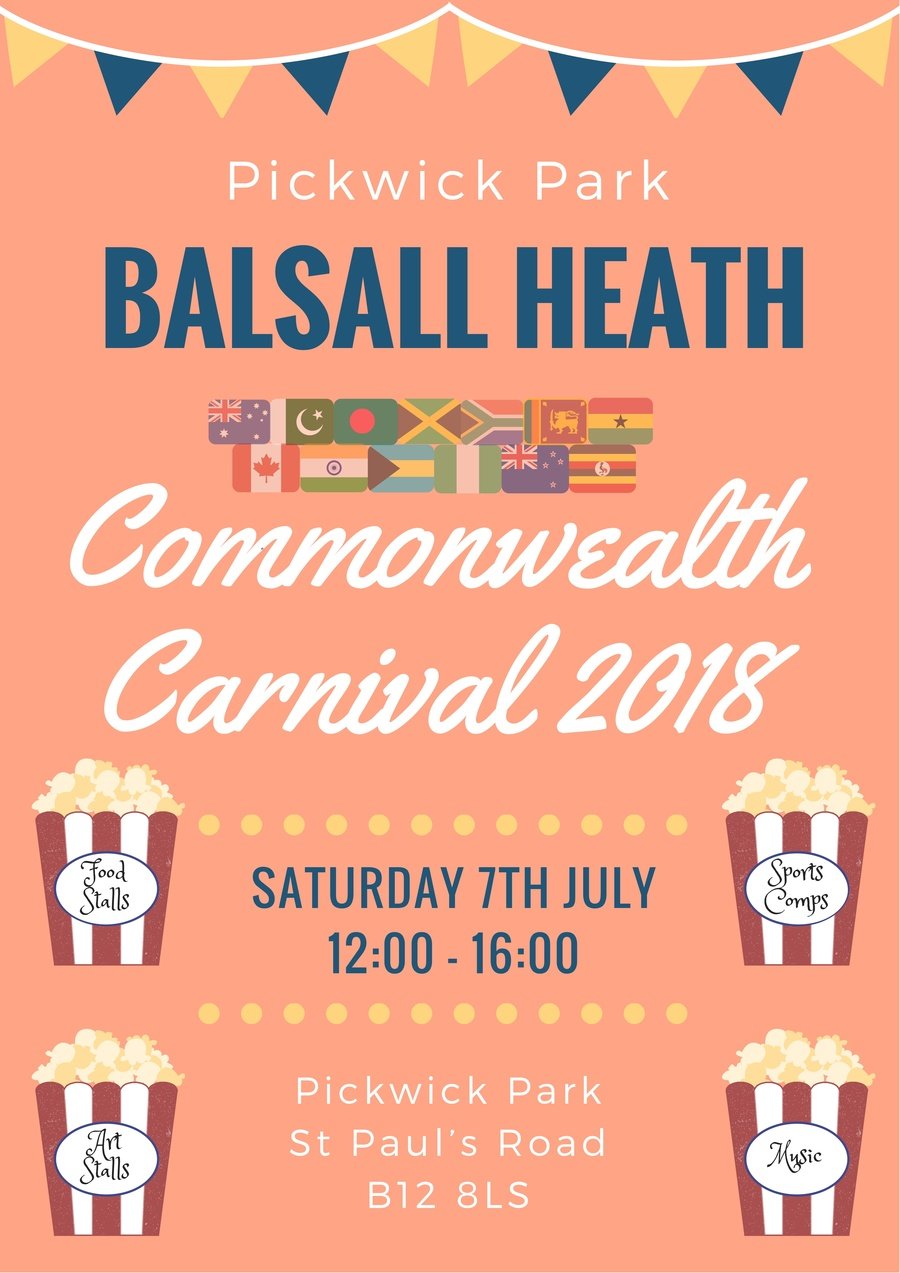 NSPCC Schools service
We had a very successful workshop delivered to our Year 5 and 6 students by representatives from the NSPCC Schools Service. Here is the feedback we received about the session:
"Thank you so much for allowing us to deliver the speak out stay safe programme in school.
The children were exceptionally well behaved. They were so polite and had lovely manners, please thank them for me."
Congratulations to our Year 4 team who took part in a 'Maths Challenge' at King Edwards Boys School, Edgbaston on Friday. Sixteen Schools took part and our four mathematicians came second! Well done on a great achievement and for representing your school so well.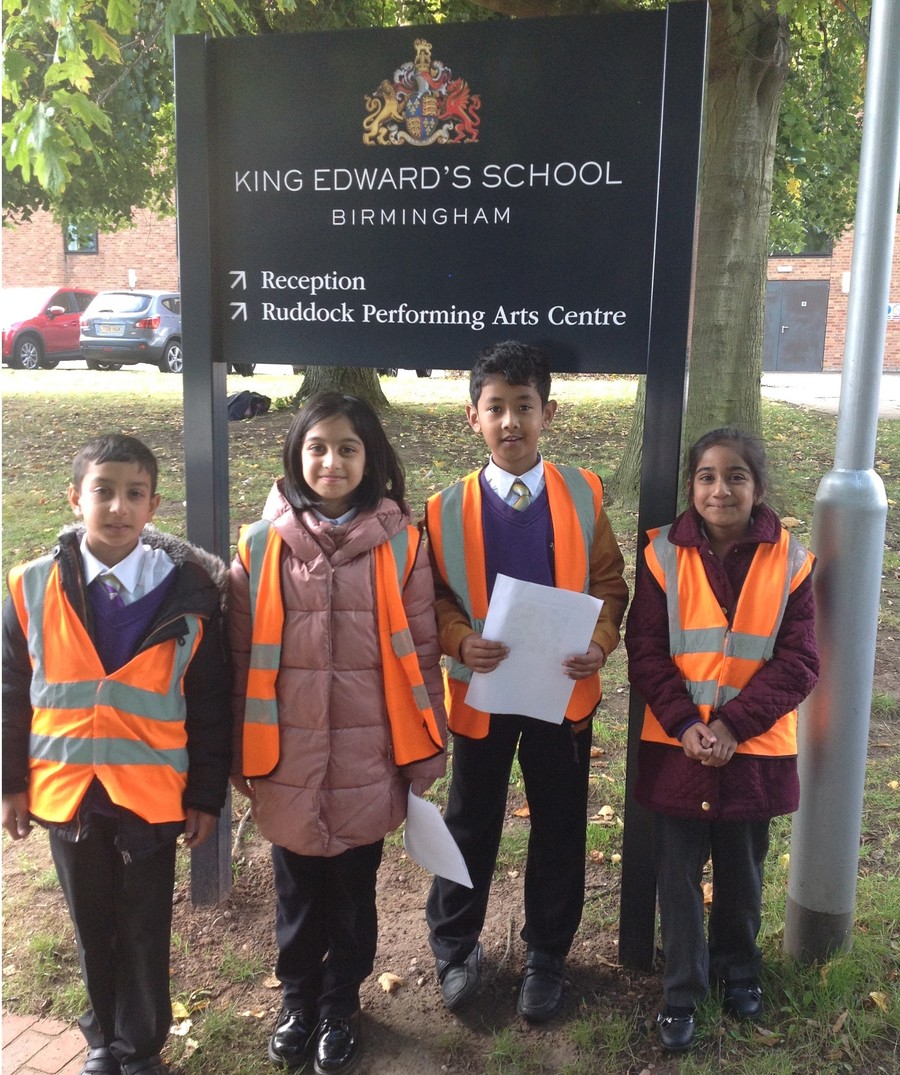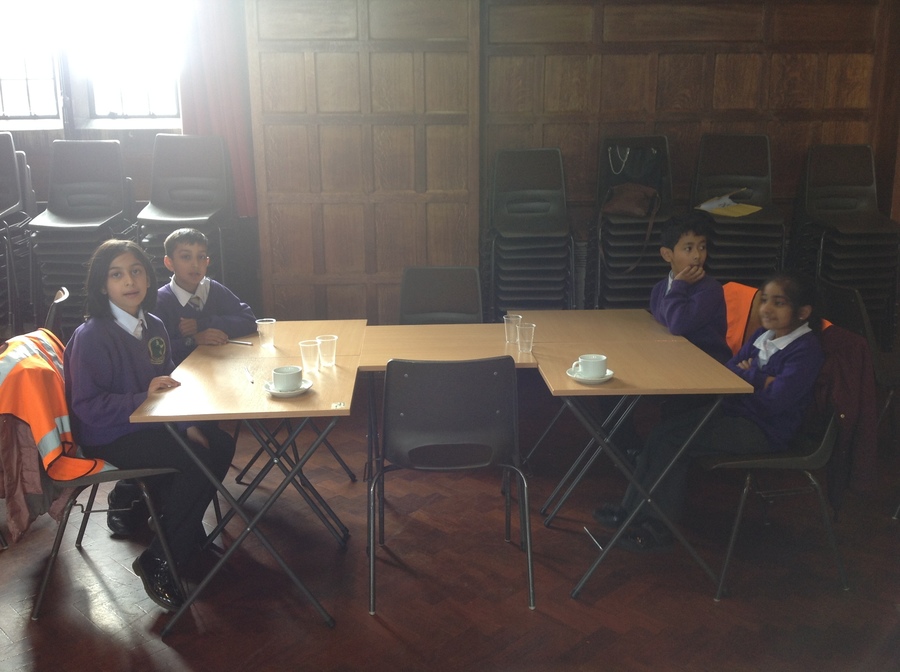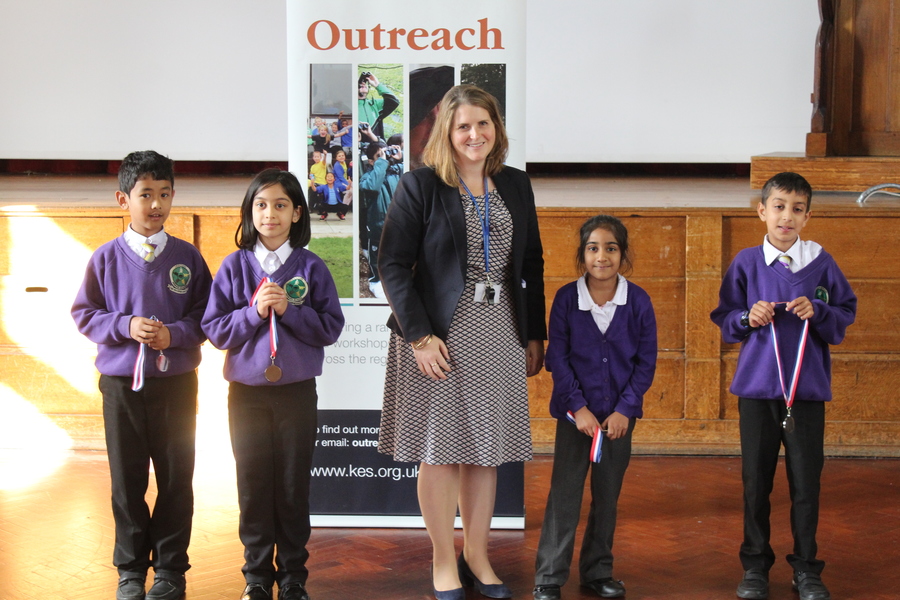 Ladypool's Got talent 2017
June has been a month of sharing talent with our annual 'Ladypool's Got Talent' competition taking place. After class heats and some closely fought semi finals, where we saw a diverse range of talents from art to Lego making and football skills on display; we had our 10 finalists perform on a very hot afternoon to the whole school. We had a mix of talents from both KS1 and 2 and even a wild card entrant from Nursery who had wowed the semi final judges and audience alike when he did an impromptu dance routine to one of the other contestants music!
After an afternoon which showed just how much talent we have, our 5 judges chose a group of acrobats from Year 4 to be our over all winners. Well done to Wissam, Aisha and Nur on impressing judges and audience alike with your skills and polished performance!
Year 5 visit to Shakespeare's birth place
33 children from Year 5 visited The Shakespeare Birthplace Trust in Stratford Upon Avon and took part in a range of hands on activities including making a seal and writing with a quill. The children are training to become ' guides for the day' at this world famous tourist site and observed other guides. They discovered a wealth of information about Shakespeare's life and home.
Over the next week they will be learning specific information about, the house where Shakespeare was born and 'New Place' - the site where he bought a house with his wife Ann Hathaway. Next Thursday 9th March, the whole of Year 4,5 & 6 plus parents of the young guides, will travel to Stratford and will be shown around by the guides.
This is an exciting project which we are delighted to be a part of and look forward to the children using their new and existing knowledge in such an interesting way.


Mrs Grandison and ms adeena read a story to us in English and urdu
Practising our signing before the event
The final event with the firefighters