Reception Spring Curriculum Newsletter
Phonics At Home
We hope you find the following videos useful when helping your child with their listening skills, to learn new sounds and tricky words. Please be mindful to supervise your child when they are using the internet.
Reading Workshop
Thank you to the parents who attended our reading workshop. For those parents who were unable to attend the workshop, we hope that you find the following PowerPoint from the session useful. The aim of the PowerPoint is to help you understand how we support your child's reading at school and how you can extend their learning at home.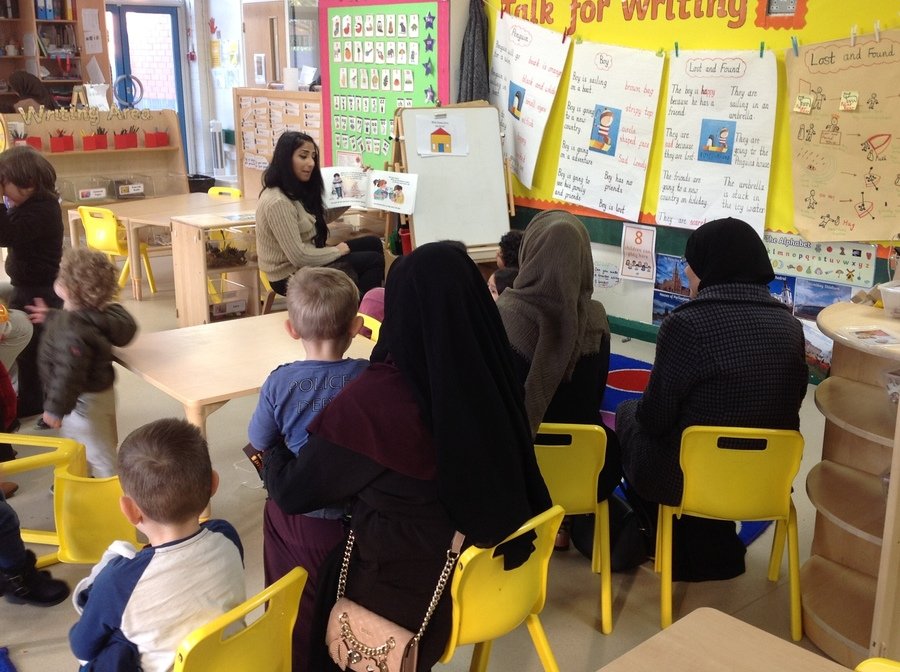 As part of our Topic finale, parents were invited to listen to and participate in story time with their children. The story chosen was called "Have You Filled a Bucket Today?" and was closely tied with our friendship topic. The story also reinforced positive behaviour as children were encouraged to share compliments with one another and understood the importance of making others feel happy and valued. For the end of the story session, children were asked to reflect on why they love their parents/carers and put their reasons into a bucket. These compliments were later shared with the whole group and everyone reflected on how saying kind words to others can contribute to a happy environment.
Reception Autumn Curriculum Newsletter