P.E.
Whilst in lockdown why not try some P.E. with Mr. Rabone?
Tennis Roadshow
Year 1 had an exciting morning on the 15th May when they had a visit from a British tennis coach to take part in the Tennis Roadshow. During the morning they were able to learn and develop new skills as well as have lots of fun!
Football
The Ladypool Football Team went across to Christchurch to play in a friendly match where we were narrowly on the losing side of an 9 goal game. Each and every one of the squad tried their best and showed some excellent skills! Well done to Abdullahi, Shamus, Isaa, Sohaib, Ghaazi, Yaseen, Samar, Ayaan and Samuel.
PE this term across the school has been focused on sending and receiving. In KS1, the main focus has been mastering the basic movements as well as throwing catching. In KS2, throwing and catching has been used in a range of different sports such as bowling in Cricket, throwing in Dodgeball and shooting in Basketball. After half term, children across the school will be learning about invasion games and developing tactics.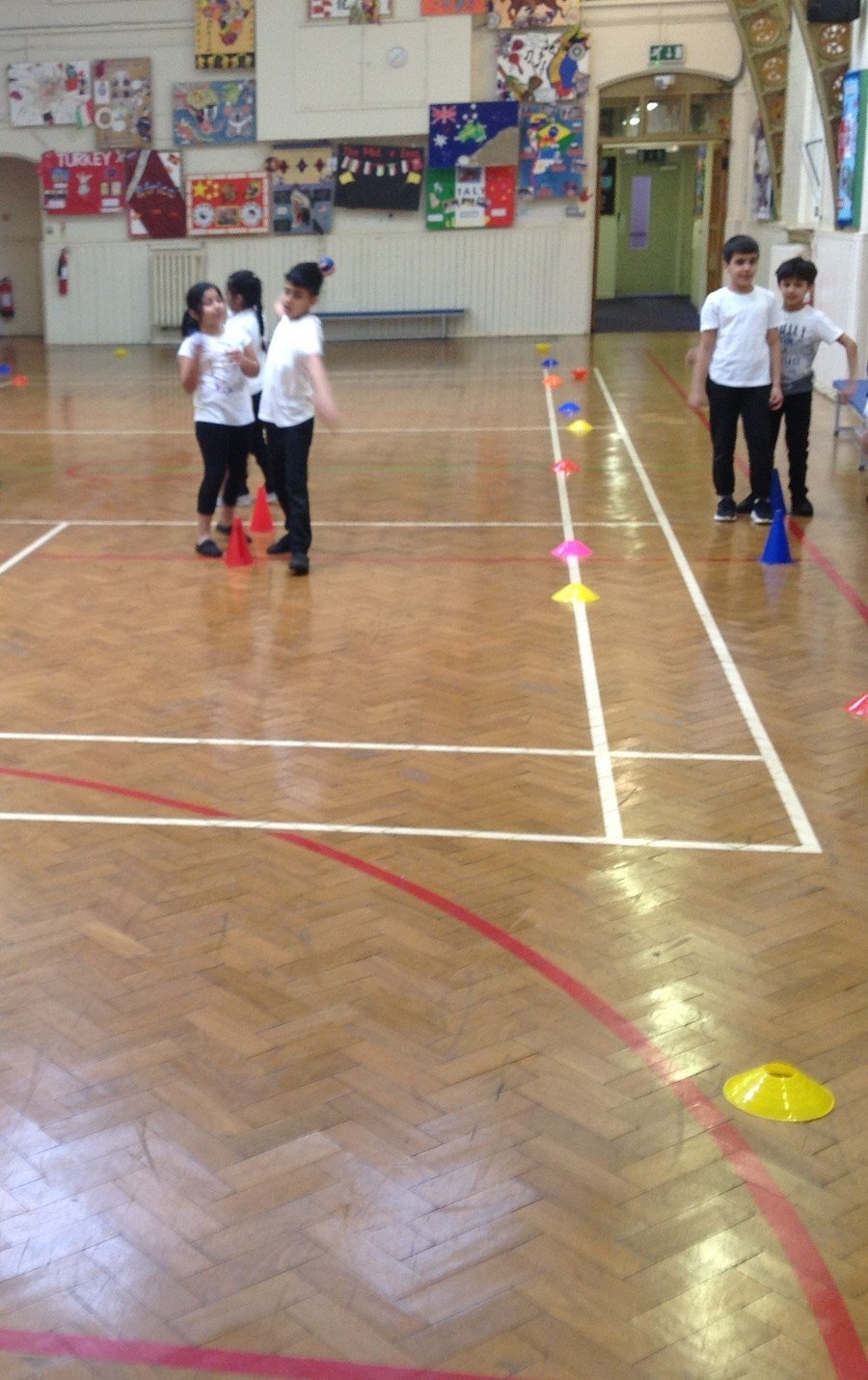 Play leaders
Pupils in Year 5 and 6 can apply for and receive training to become a member of our "Playground Leader" team.
Although the Playground Leader programme helps individual children to develop skills, it is also a whole school approach, which aims to:
• improve behaviour on the playground
• provide a safe and supportive environment for all children
• Use and practice social skills
• develop friendships
• learn from peers and problem solve together
• facilitate the learning of transferable skills through good peer role models
• teach pupils appropriate playground games.
Leaders help to organise a variety of games on both our KS1 and KS2 playgrounds. Our pupils enjoy both taking part in the activities and organising them. A good leader is reliable, a good communicator, fair minded but above all, fun to be around. Leaders are easily recognised since they wear a play leader bib on duty days.
Every child has the right to relax, play and take part in a wide range of cultural and artistic activities. Education must develop every child's personality, talents and abilities to the full.