Author of the month: Michael Rosen!
Welcome to Ladypool Primary School
Welcome to Ladypool Primary school and thank you for taking your time to find out more about us. Ladypool is successful in raising standards and providing good quality education in a safe and happy environment.
I am proud to be the head teacher here. What you will find at Ladypool are enthusiastic and well behaved, smart pupils who strive to do well in everything they do every day. Our staff are a Professional committed team who work hard to be the best practitioners in their field. They build very good relationships with pupils which ensure they are happy to come to school all the time.
We are lucky enough to have outstanding provision for our parents. Our wonderful Parent Support Advisor works tirelessly to meet the needs of our whole community. The community room is a hub of excitement with classes of all types and a technology learning zone.
Birmingham Mail Rates Ladypool Primary School!!!!!
We are proud of our children's performance at all key stages. The table below shows how many of our children reached the expected standard in reading, writing and maths in 2016. Click on the image below to redirect to the full Birmingham Mail article.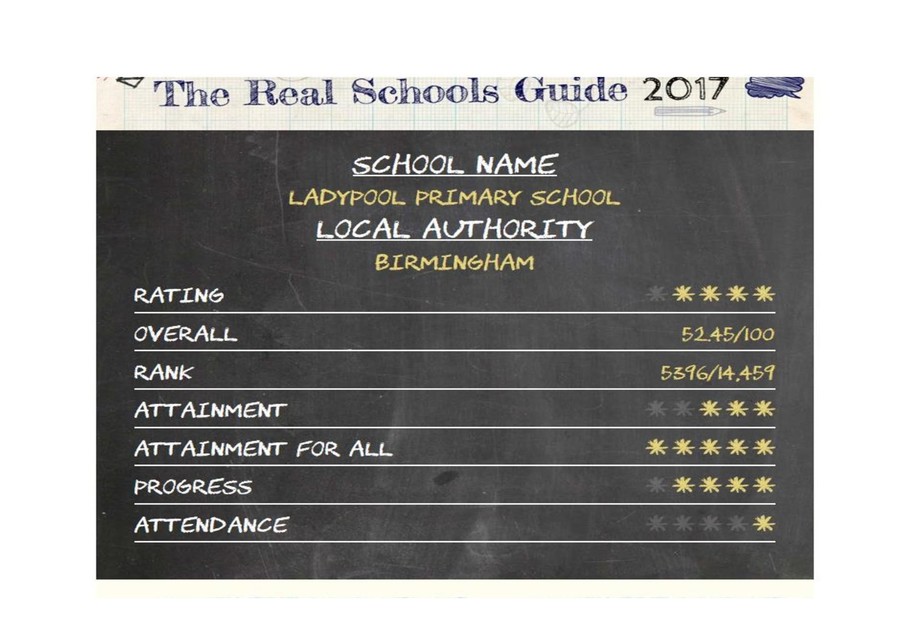 We have been awarded the Music Mark!
We are proud to announce that the school has been awarded the Music Mark for its commitment to music as an important part of a balanced curriculum. We were nominated by the Services for Education. This will enable us to continue to provide a range of enrichment opportunities for our pupils within the curriculum and the city. Please view the award logo on the footer of this page.
Mrs Twaite.
Ladypool Primary School Attendance Week -
Monday 21st November - Friday 27th November
OUR ATTENDANCE TARGET IS
98%
If your child has no more than 3 days of during the school year they will have achieved the school target.
Events During Attendance Week
Parents' Attendance Workshop – Tuesday 22nd November 9:00 -11:00am in the Parents' Room – All Parents welcome and there will be an opportunity to speak to the school nurse and ask questions about your child's health.
Children's Competitions – Design and create an attendance character, creature or superhero. Hand your designs to your class teacher by Friday 25th November. Maths competition will be handed out on Monday 21st November and will need to be completed by Friday 25th November –
Daily 100% Attendance – Each day of attendance week that a class gets 100% attendance they will receive an extra playtime.
Special Visitor – Arrive at school on time every day and you will be greeted by our friendly, furry visitor.
Enjoy a hot tasty breakfast every day – Throughout attendance week all children can come to breakfast club and enjoy a delicious hot breakfast. They will be joined by the teachers for this great social event.. Breakfast is available from 8:15 – 8:40 am so come on time.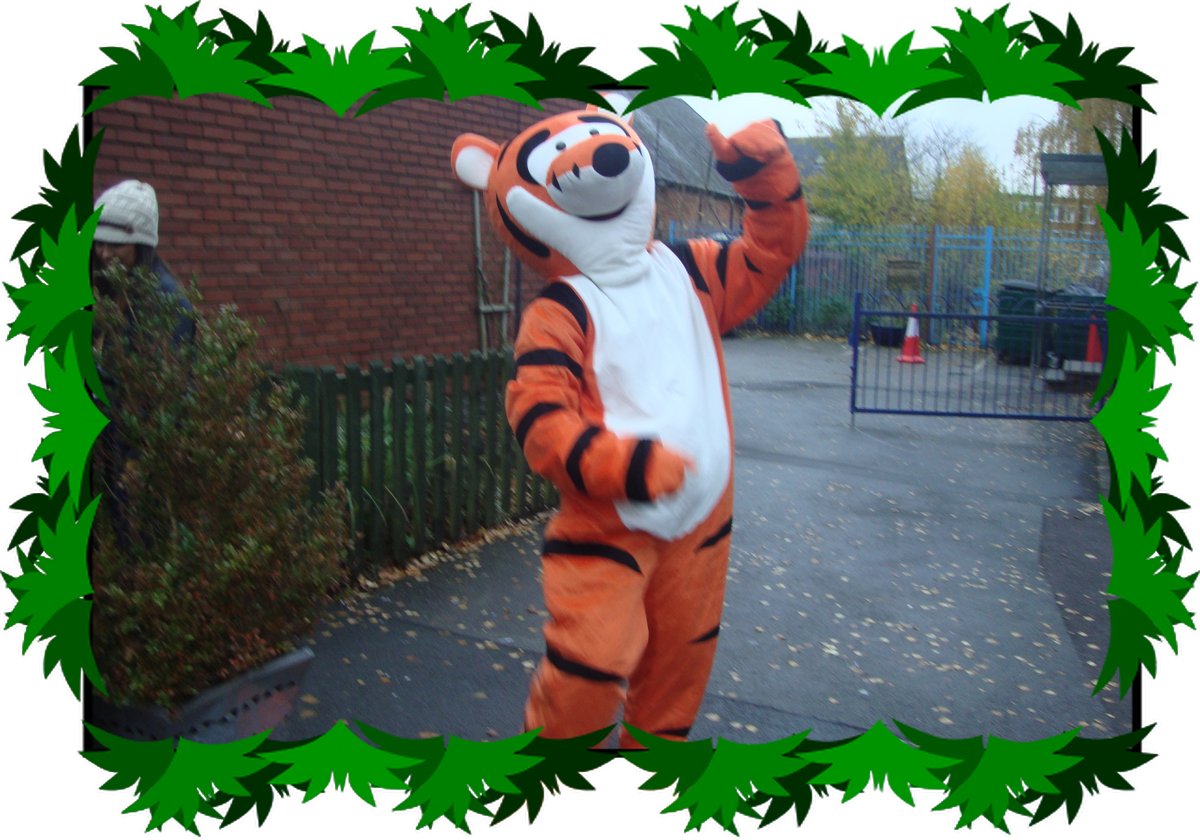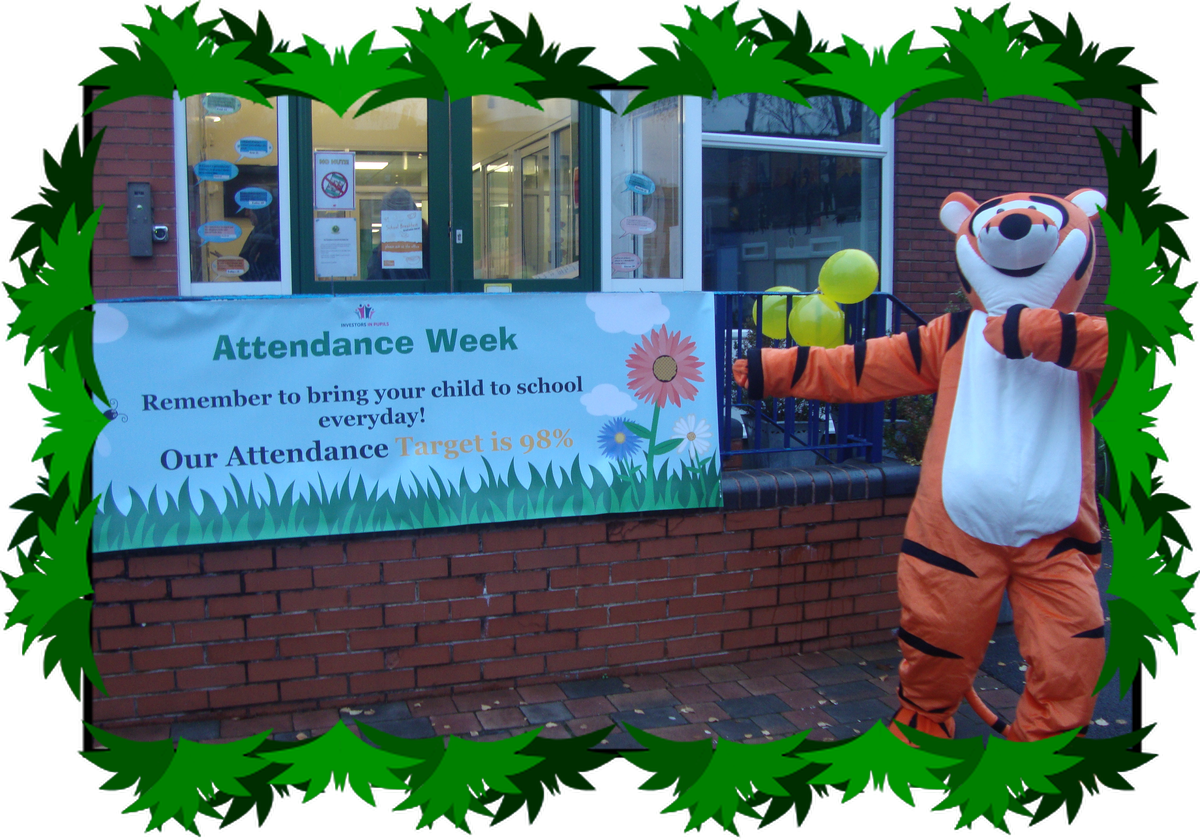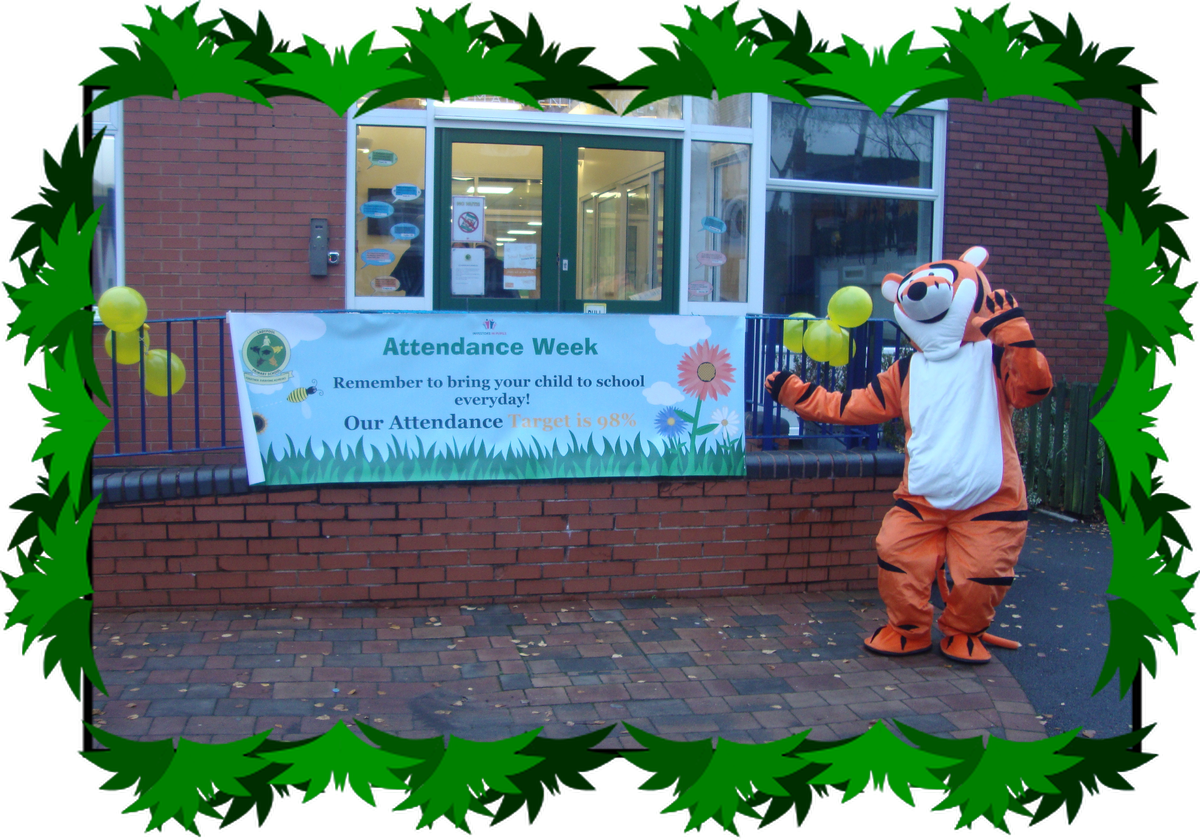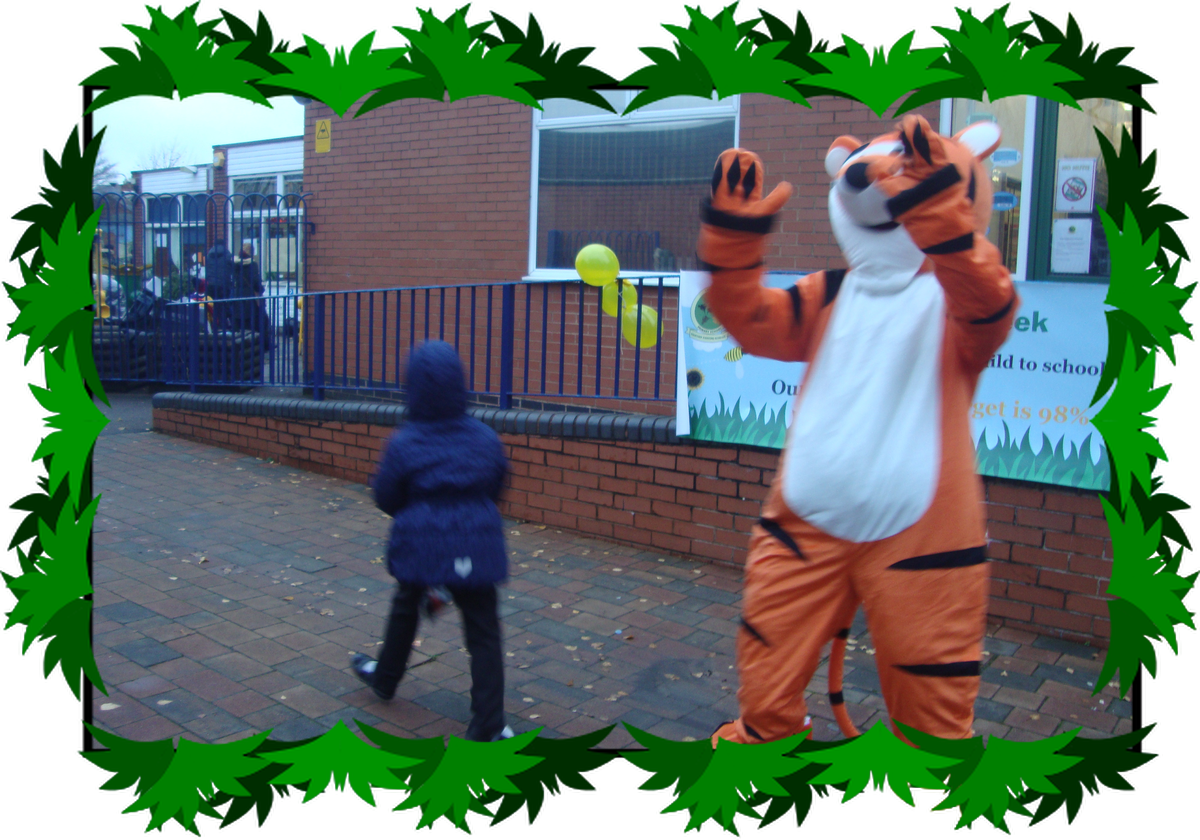 Latest Calendar Events
There are currently no events.
Calendars page(s): Calendar >>
This school is committed to safeguarding and promoting the wellbeing of all children and expects staff and volunteers to share this commitment.